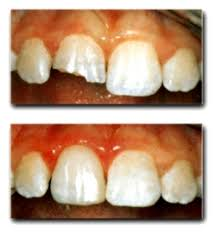 Appearances—it's a concern for every dental patient. And why shouldn't it be? Why should other people see your fillings? However for the team at Miles of Smiles biocompatibility and durability are also concerns. We want you to have natural-looking results that are also long-lasting and healthy. That's why we're experts in Restorative Dentistry—the process of restoring your smile to a natural look while providing a filling that is durable and safe.
Our primary method is to use CEREC–an acronym for Chairside Economical Restoration of Esthetic Ceramics. It is a revolutionary way to restore damaged teeth in a single visit, making your teeth beautiful and stronger than before. CEREC means we can quickly and economically restore damaged teeth using a durable ceramic material that matches the natural color of other teeth in your mouth.
Best of all, the CEREC restoration can be performed in a single session, usually in about one hour.